Repak, in partnership with Maeve Thornberry & Associates and the Department of Housing, Planning & Local Government, recently participated in a Europe wide project known as OceanWise. This involved project partners from five European countries (Ireland, Portugal, France, Spain, and the UK).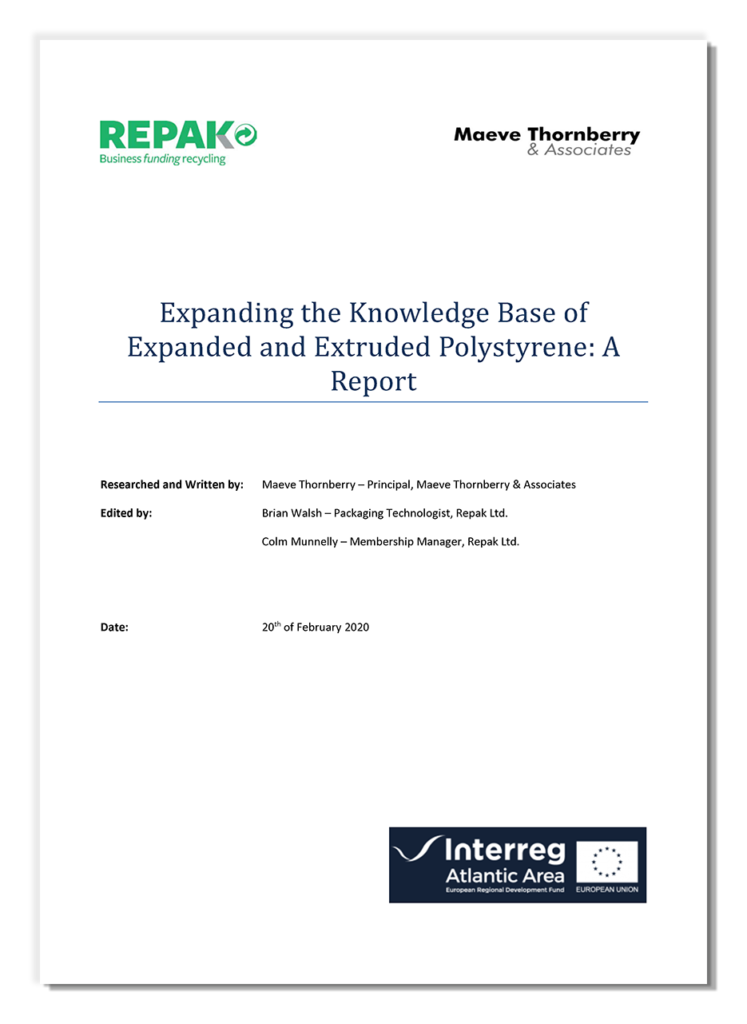 Finding recycling options for more difficult to recycle materials is part of Repak's goal, to improve Ireland's packaging recyclingrates and protect the environment.
The aim of the Oceanwise project is to prevent foamed Expanded Polystyrene (EPS) and Extruded Polystyrene (XPS) plastics from entering the marine environment by identifying best practice recycling opportunities and recommending alternatives to these materials where appropriate.
The contribution by Repak to this project provides key insights into the manufacturers of EPS and XPS products, the applications and users of these materials, as well as the recycling best practices that may be possible to implement across Europe.